Anti-Racist / Educational Films
Feature Films
Do the Right Thing (1989, R)
This film looks at life in the Bedford-Stuyvesant district of Brooklyn on a hot summer Sunday.  As he does everyday, Sal Fragione opens the pizza parlor he's owned for 25 years.  The neighborhood has changed considerably in the time he's been there and his son Pino hates it there and would like nothing better than to relocate the eatery to their own neighborhood.  For Sal, however, the restaurant represents something that is part of his life and sees it as a part of the community. What begins as a simple complaint by one of his customers, Buggin Out – who wonders why he has only pictures of famous Italian-Americans on the wall when most of his customers are black – eventually disintegrates into violence as frustration seemingly brings out the worst in everyone.
---
Belle (2014, PG)
"Belle" is inspired by the true story of Dido Elizabeth Belle (Gugu Mbatha-Raw), the illegitimate mixed race daughter of Admiral Sir John Lindsay (Matthew Goode). Raised by her aristocratic great-uncle Lord Mansfield (Tom Wilkinson) and his wife (Emily Watson), Belle's lineage affords her certain privileges, yet the color of her skin prevents her from fully participating in the traditions of her social standing.  After meeting an idealistic young vicar's son bent on changing society, he and Belle help shape Lord Mansfield's role as Lord Chief Justice to end slavery in England.
---
Boycott (2001, PG)
In 1955, when Rosa Parks dared to take an empty seat in the "Whites Only" section on a city bus in Montgomery, Alabama, she sparked one of the first major battles in the civil rights movement of the 1950s and 1960s, thus bringing the work of Martin Luther King to the attention of many Americans for the first time. "Boycott" is a made-for-TV movie that dramatizes the events of the Montgomery bus boycott, weaving vintage newsreel footage with scenes depicting the public and private dramas involved in the protests. Boycott stars Jeffrey Wright as Martin Luther King, Carmen Ejogo as Coretta Scott King, and Terrence Dashon Howard as Ralph Abernathy.
---
The Color of Friendship (2000, TV-G)
Based on actual events, "The Color of Friendship" is the story of a friendship between two girls from opposite sides of the world who come together and change each other's lives. Set in the 1977, the film follows Piper Dellums (Shadia Simmons), the daughter of a black U.S. congressman in Washington, D.C. and Mahree Bok (Lindsey Haun), a white girl from apartheid South Africa. Their worlds collide when Mahree is chosen to spend a semester at the Dellums' house. Both girls get a rude awakening at the airport: Mahree is expecting a white family, while Piper and her family are excited about playing hosts to a black South African.  Despite a rocky beginning, the two girls become friends. and by the end of the film, Mahree learns a few things about racial tolerance.
---
The Hate U Give (2018, PG-13)
Starr Carter (Amandla Stenberg) is constantly switching between two worlds: the poor, mostly black, neighborhood where she lives and the rich, mostly white, prep school she attends.  She never quite feels herself there, but she makes the best of it: She's popular, plays basketball, and has a romance with a white classmate, Chris (K.J. Apa). But then Starr's life takes a tragic turn when she witnesses the fatal shooting of her childhood friend, Khalil (Algee Smith), at the hands of a police officer. Traumatized by Khalil's death, Starr decides not to go public as the witness. But after the story goes national, Starr feels conflicted by how her prep-school classmates respond and how Khalil is depicted in the media. So she re-evaluates her decision to speak out for her late friend. "The Hate U Give" is based on the critically acclaimed New York Times bestseller by Angie Thomas.  
---
Hidden Figures (2016, PG)
As the United States raced against Russia to put a man in space, NASA found untapped talent in a group of African-American female mathematicians, known as "human computers", that served as the brains behind one of the greatest operations in U.S. history. Dorothy Vaughan, Mary Jackson, and Katherine Gobels Johnson were three of these women specifically tasked with calculating the momentous launch of astronaut John Glenn into orbit, and guaranteeing his safe return. They crossed all gender, race, and professional lines while their brilliance and desire to dream big, beyond anything ever accomplished before by the human race, firmly cemented them in U.S. history as true American heroes. "Hidden Figures" is the unbelievably true story of these three women.
---
Just Mercy (2019, PG-13)
A powerful and thought-provoking true story, "Just Mercy" follows young civil rights defense attorney Bryan Stevenson (Michael B. Jordan) and his history-making battle for justice. After graduating from Harvard, Bryan heads to Alabama to defend those wrongly condemned or who were not afforded proper representation, with the support of local advocate Eva Ansley (Brie Larson). One of his first cases is that of Walter McMillian (Jamie Foxx), who, in 1987, was sentenced to die for the notorious murder of an 18-year-old girl, despite evidence proving his innocence. In the years that follow, Bryan becomes embroiled in a labyrinth of legal and political maneuverings and overt and unabashed racism as he fights for Walter, and others like him, with the odds-and the system-stacked against them.
---
Men of Honor (2000, R)
"Men of Honor" is the courageous true story of Carl Brashear, who was the first African-American to become a U.S. Navy Master Diver. Brashear (Cuba Gooding Jr.) was born to a poor farming family in the deep South, and joined the Navy in hopes of bettering himself. When Brashear applies for diving school, he first encounters the bitter and racist Master Chief Billy Sunday (Robert De Niro) who sets out to make Carl's journey as difficult as possible. But Brashear's courage and determination make an impression on Sunday, and the two men become allies as Brashear must fight prejudice, military bureaucracy, and even a crippling injury in order to realize his dreams. 
---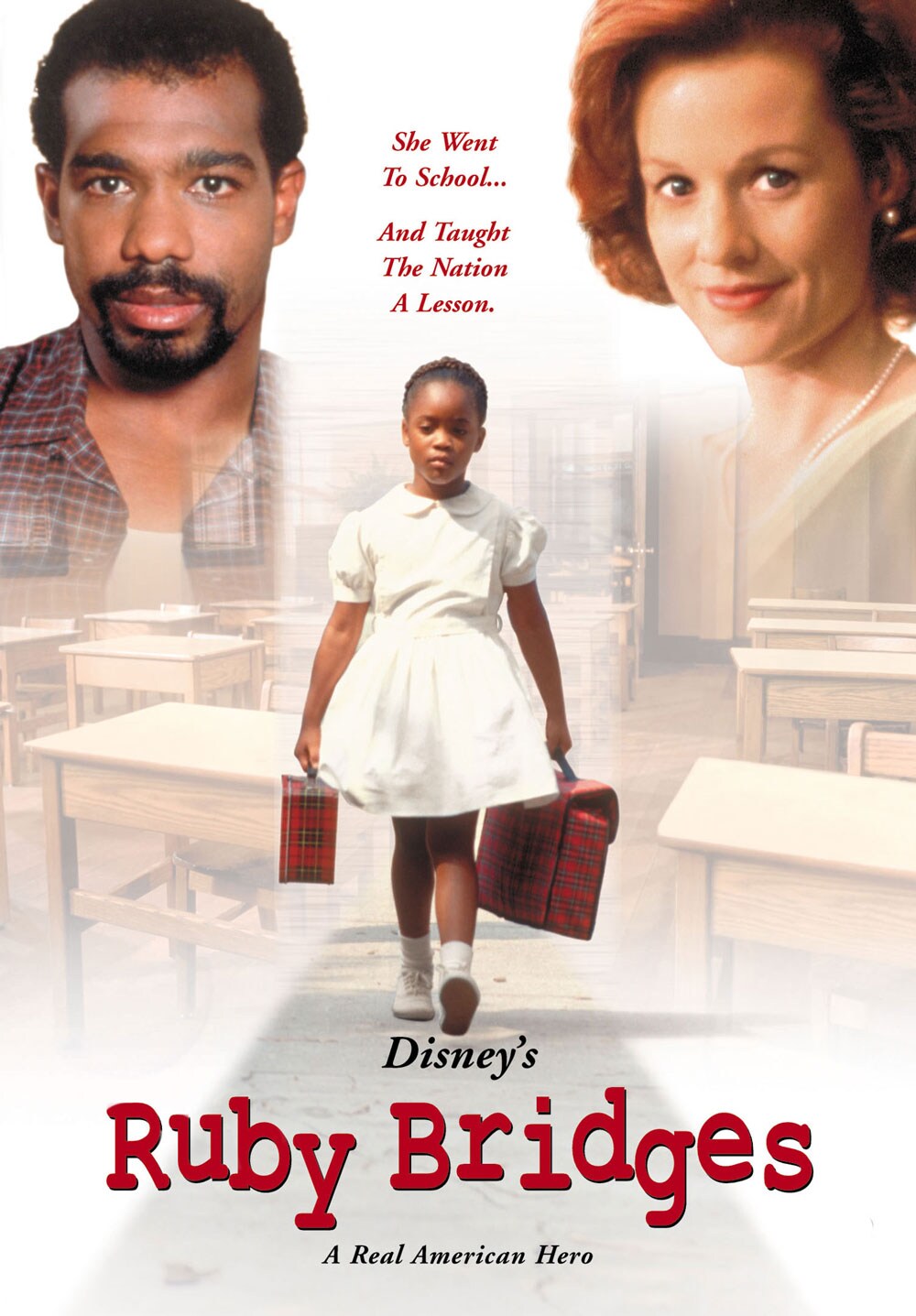 Ruby Bridges (1998, TV-PG)
"Ruby Bridges" is based on the real-life story of young Ruby Bridges (Chaz Monet). At age 6, she is one of the first African-American children to attend an all-white school in New Orleans in 1960. This causes an uproar in the racially divided region and Ruby is forced to face a crowd of angry white citizens every day. Other parents pull their white children out of the school, and Ruby's presence causes resentment among the school staff.  Barbara Henry (Penelope Ann Miller), a white woman from Boston, is assigned as Ruby's teacher and advocates on behalf of the girl's rights and integration. 
---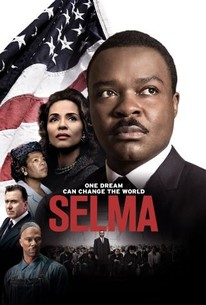 Selma (2014, PG-13)
Although the Civil Rights Act of 1964 legally desegregated the South, discrimination still remained in certain areas, making it very difficult for blacks to register to vote. In 1965,  the revered leader and visionary Dr. Martin Luther King Jr. led his followers on an epic march from Selma to Montgomery, Alabama to secure equal voting rights in the face of violent opposition. This tumultuous three-month period culminated in President Lyndon Johnson signing the Voting Rights Act of 1965, one of the most significant victories for the civil rights movement. "Selma" tells the unforgettable true story of how Dr. King, Jr. (David Oyelowo) and his brothers and sisters in the movement prompted change that forever altered history. 
---
Woodlawn: The True Story (2015, PG)
Following government-mandated desegregation in 1973, Tony Nathan (Caleb Castille) joins fellow African-American students at Woodlawn High School in Birmingham, Alabama. As violence and anger erupt in the city, Woodlawn football coach Tandy Gerelds (Nic Bishop) allows an outsider (Sean Astin) to speak to his players. His message of hope and love leads to a spiritual awakening that inspires Tony, his teammates and other members of the community to overcome the hate and racism that surrounds them.
---
Documentaries
Black America Since MLK: And Still I Rise (2016, TV-PG)      
Black America Since MLK: And Still I Rise is a two-part, four-hour documentary series hosted, produced and written by  Harvard professor Henry Louis Gates, Jr. Gates embarks on a deeply personal journey through the past 50 years of black history in the United States, citing both the progress made and obstacles yet to be overcome. Featuring comments from Jesse Jackson, Nas and Donna Brazile, the series provides interviews as well as archival footage that document the struggle for black equality and America's changing racial landscape, from the civil rights era through present day. Eric Holder, Shonda Rhimes and DeRay Mckesson also offer insight into the state of black America — and the nation as a whole.
---
Black History: A Retrospective (2010, NR)
"Black History: A Retrospective" is a collection of documentaries and programs chronicling the contributions and accomplishments of the most prominent and influential African-Americans throughout the history of the United States. From the oppression and hardship during the time of the Civil War to civil rights movements that paved the way to this country's first African-American president, this 40 program set is a comprehensive retrospective of Black history in America.
---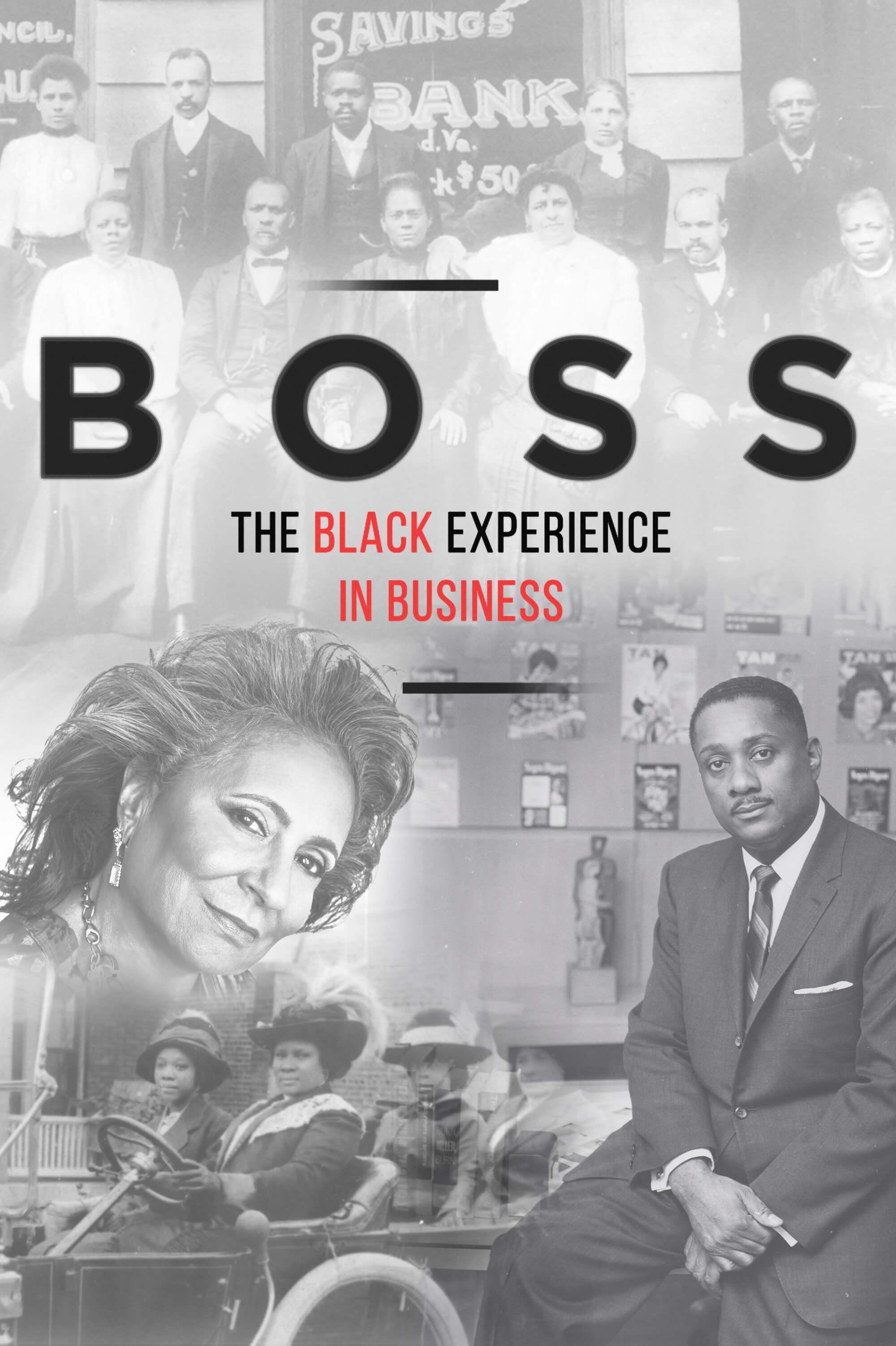 Boss: The Black Experience in Business (2019, PG)
The history of business and entrepreneurship lies at the heart of the American story, but often absent from that narrative are the experiences of African Americans. From the country's earliest days, African Americans have embodied the qualities of innovation, risk-taking and determination to forge a path toward a better life. "Boss: The Black Experience in Business" traces the lives of African American entrepreneurs over 150 years, from those bound by bondage to moguls at the top of million-dollar empires.
---
Freedom Riders (2010, NR)
Freedom Riders chronicles a chapter of American history that stands as an astonishing testament to the accomplishment of youth and what can result from the incredible combination of personal conviction and the courage to organize against all odds. In 1961, a courageous band of African American and white civil rights activists calling themselves the Freedom Riders rode together on buses throughout the American South to challenge segregation.  From PBS and American Experience, this inspirational documentary introduces you to the real human stories of those who helped change our history.
---
Freedom Summer (2014, PG)
In the summer of 1964, more than 700 mostly white student volunteers joined with organizers and local African Americans in Mississippi to fight against voter intimidation and discrimination at the polls. This was a historic effort to shatter the foundations of white supremacy in one of the nation's most segregated states, even in the face of intimidation, physical violence, and death. The movement became known as Freedom Summer and award-winning filmmaker Stanley Nelson introduces viewers to this history in this 2-hour documentary.  "Freedom Summer" uses archival footage, news clips from the time and recent interviews with the participants to provide a searing portrait of those violent, racist times. 
---
I Am Not Your Negro (2016, PG-13)
"I Am Not Your Negro" is an Oscar-nominated documentary inspired by American novelist James Baldwin's unfinished manuscript,

Remember This House

. The book was to be a personal account of the lives of his close friends and civil rights leaders Malcolm X, Martin Luther King Jr., and Medgar Evers. "I Am Not Your Negro" is a journey into black history that connects the past of the Civil Rights movement to the present of #BlackLivesMatter. This film explores the continued peril America faces from institutionalized racism and questions black representation in Hollywood and beyond. Using Baldwin's original words and a flood of rich archival material, filmmaker Raoul Peck has produced a work that challenges the very definition of what America stands for.
---
Kevin Hart's Guide to Black History (2019, TV-PG)
Kevin Hart highlights the fascinating contributions of black history's unsung heroes in this entertaining–and educational–comedy special.
---
P.S. I Can't Breathe (2015, NR)
On December 13th, 2014, a multicultural blanket of people united worldwide demanding justice for Eric Garner, a man killed by a Staten Island, police officer. His death succeeded a series of cases involving unarmed black men killed by law enforcement figures. Protesters rapidly amassed supporters who advocated #BlackLivesMatter in hopes of ceasing racial injustices and inequalities displayed by the United States Judicial System on all levels. "P.S. I Can't Breathe" provides a raw, uncensored glimpse inside December's Millions March NYC. Using raw interviews and footage, this award-winning documentary delivers a realistic perspective of why the marchers passionately became involved. 
---
Race – The Power of an Illusion (2003, NR)
The division of the world's peoples into distinct groups – "red," "black," "white" or "yellow" peoples – has became so deeply embedded in our psyches, so widely accepted, many would promptly dismiss as crazy any suggestion of its falsity. Yet, that's exactly what this provocative three-hour series by California Newsreel claims. "Race – The Power of an Illusion" questions the very idea of race as innate biology, suggesting that a belief in inborn racial difference is no more sound than believing that the sun revolves around the earth. Yet race still matters. Just because race doesn't exist in biology doesn't mean it isn't very real, helping shape life chances and opportunities.
---
The Talk – Race in America (2017, NR)
"The Talk – Race in America" documents the increasingly common conversation taking place in homes across the country between parents of color and their children, especially sons, about how to behave if they are ever stopped by the police.